Special Offers - Magnets & Magnetic Equipment
This page contains old stock, discounted items and oddments to be cleared. Sizes and prices as marked.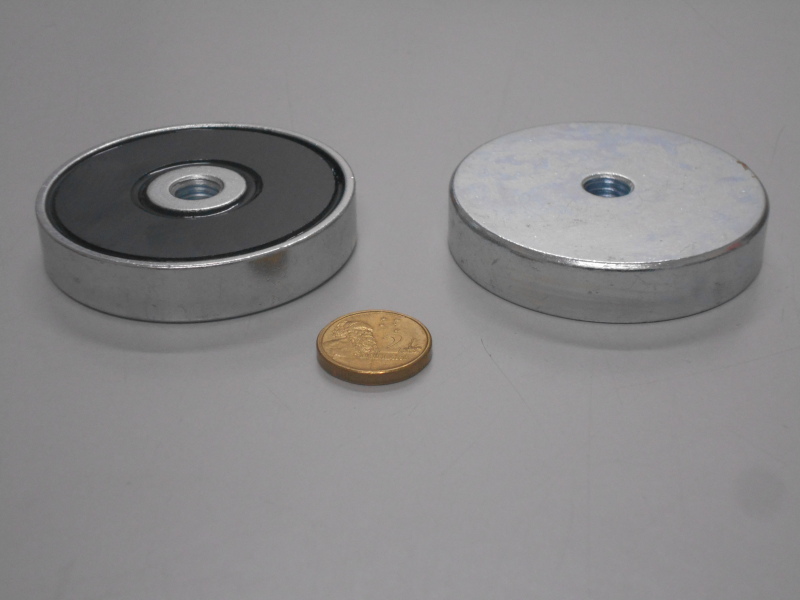 Ferrite Ceramic Pot Magnet with Machined Casing Model FP6313
30% discount due to different plating on this batch. 100pcs available.
These have Zinc plated steel cases instead of our usual Nickel plated steel cases.
Normal Price of Nickel plated unit $25.90 +GST each ($28.49 inc. GST).
Special Price with 30% discount for Zinc plated unit = $18.13 +GST each ($19.94 inc. GST).
Model No.
Diameter
(mm)
Thickness
(mm)
Fixing
Pull Strength
(kg)
FP 6313
63
13
M10 thread
25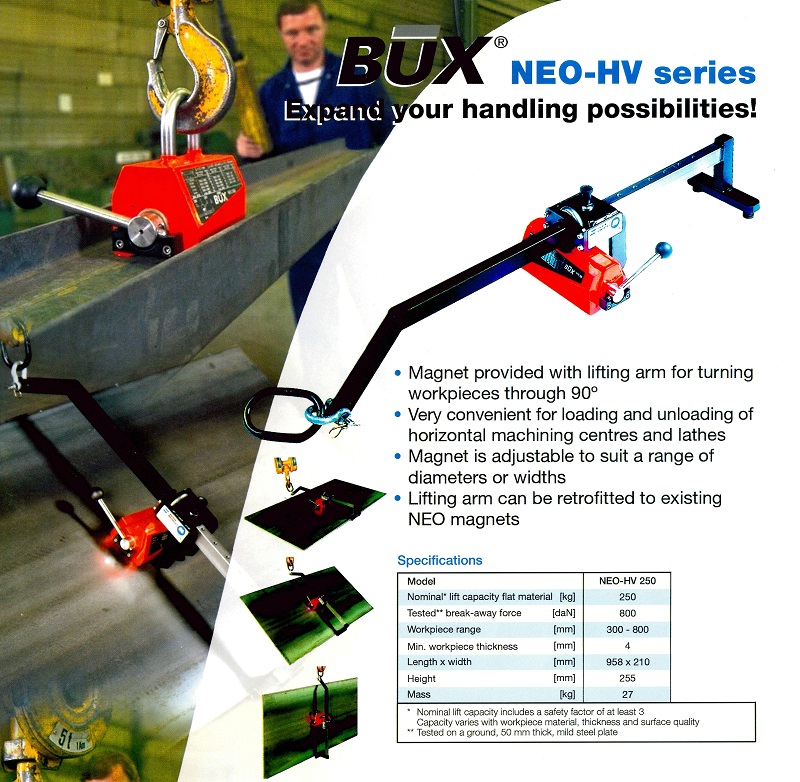 NEO-HV 250 Lifting Arm
This BUX lifting arm is suitable for any existing SAV or BUX NEO 250kg Lifting Magnet. Used for lifting and turning workpieces by 90º from Horizontal to Vertical and back again.
Original Price $1083 +GST
Special Price with 50% discount = $541.50 +GST. ($595.65 inc. GST)*.
*Magnet not included in above cost.