Special Offers - Magnets & Magnetic Equipment
This page contains old stock, discounted items and oddments to be cleared. Sizes and prices as marked.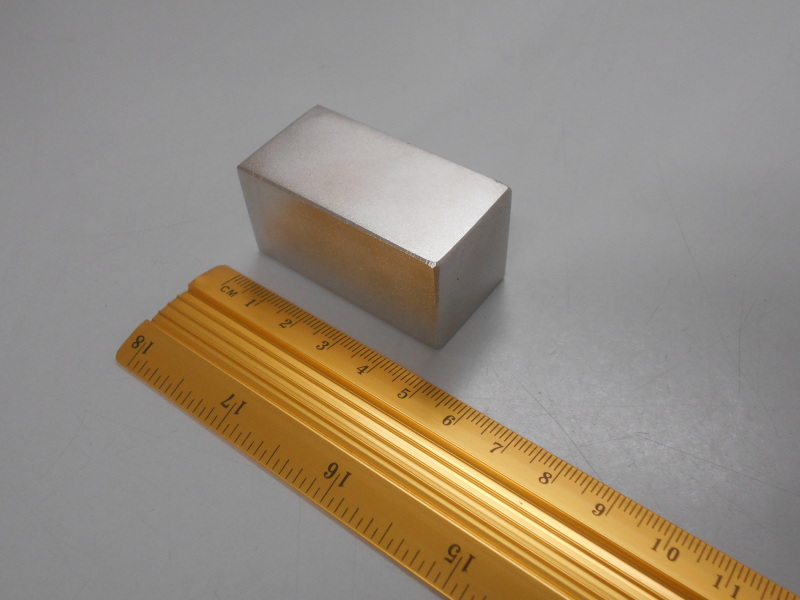 Rare Earth Magnets 50 x 25 x 25.4mm
Last 2 pieces of this size in Neodymium Grade N35. All newer stock is Grade N45.
50mm long x 25mm wide x 25.4mm thick. Magnetised through the thickness.
Special Price = $51.80 +GST each. ($56.98 inc. GST).
Comparison price of Grade N45 stock is $74 +GST ($81.40 inc. GST)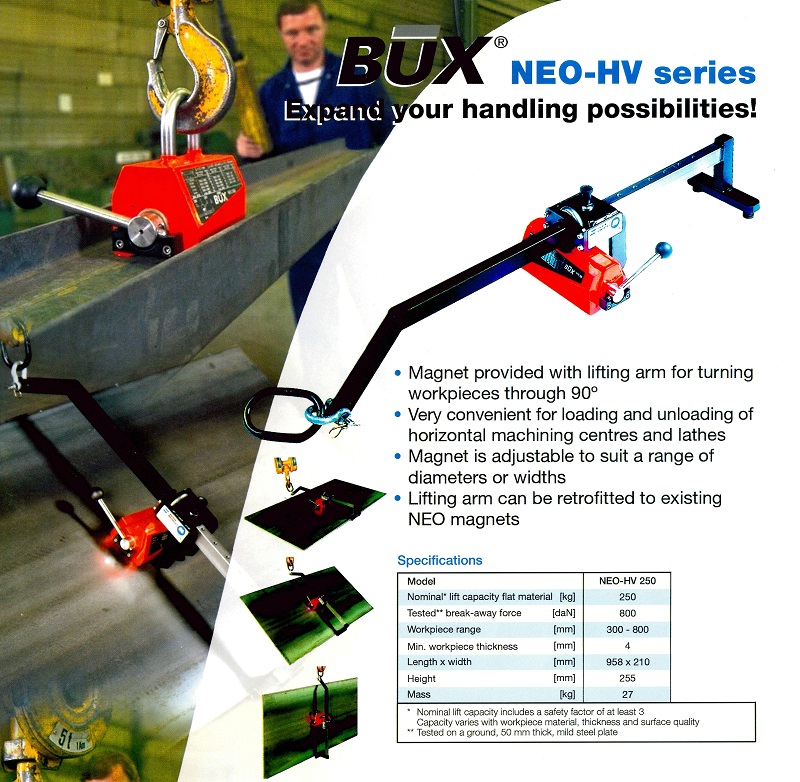 NEO-HV 250 Lifting Arm
This BUX lifting arm is suitable for any existing SAV or BUX NEO 250kg Lifting Magnet. Used for lifting and turning workpieces by 90º from Horizontal to Vertical and back again.
Original Price $1083 +GST
Special Price with 50% discount = $541.50 +GST. ($595.65 inc. GST)*.
*Magnet not included in above cost.